The lost are found.
Is your website functional on computers, tablets, and phones? Is your website promoting outdated information?  Do you have a website? We can help you find visitors who've left you for something current and usable.
The lost are found.
Do you talk AT or WITH your visitors?  We help you form and develop relationships so that visitors become your business ambassadors.
The lost are found.
Are visitors to your business or site lost because of mixed branding messages?  Let's create focused and consistent messaging and branding.
We are here to help others help others
DeAnne has been a close mentor of mine for years and I owe much of my success to our relationship. DeAnne is someone who knows the value of people and truly believes we are here to help others help others. Her ability to manage chaos is second to none. Operations, marketing, web design, leadership, etc. you name it.
DeAnne is someone who is able to over deliver on any task while still somehow keeping the team engaged and stimulated – fostering an environment where people actually want to be… a place where people can learn and grow both professionally and personally. Her energy and positive outlook/perspective is contagious.
The best part about working with DeAnne is that you know when you show up, she's showing up with you – day in and day out – and you're leaving a better person every time.
– Cody Beeks, Team Leader, Client Experience Operations. Rocket Mortgage
Focus on the right thing
When your website is focused on providing an enhanced experience for your visitor or customer, you will open doors and opportunities that you'd never thought possible.  It's one of the hardest lessons for a business to embrace – It's not about you.  It's about your visitor.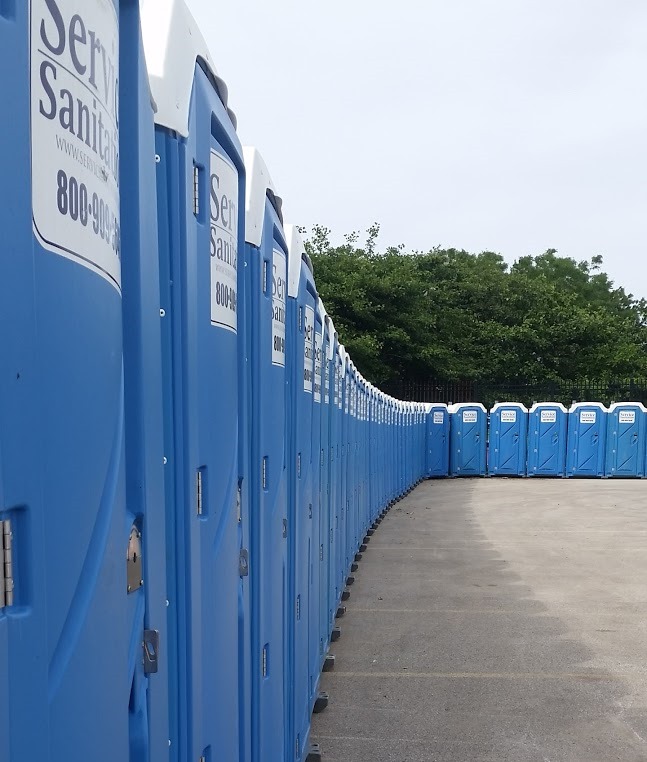 Convenient
Visitors expect for your information to be easy to find.  No one likes getting lost in the rabbit trail of links taking them to links taking them to more links.  
Clean
Your visitor doesn't want to be visually attacked.  Your site should be clean and well maintained.  Your information should be up to date and relevant. 
Accessible
Statistics show that your site is probably visited over 60% of the time by visitors on their smart phones.  Is your site responsive to all sizes and shapes of devices finding it?
She creates calm out of chaos
During the past three years, I have had the pleasure of working with DeAnne Clifton. Her skills at website creation, analytics, customer service, and creating calm and order out of pure chaos are second to none. My confidence in working with DeAnne has been so strong that she now works on a second project I am involved on a much larger scale. The members of my team absolutely love working with DeAnne and she operates as a member of our team with the same level of drive for success. It just doesn't get any better! Providing a recommendation for her is truly a privilege.
– Theresa Brandon, President, National Service Animals Monument Corporation, & Central Indiana Canine Association, Inc. 
Convention Center Carpeting and Websites
I am fascinated by hotel and convention center carpeting.  The patterns, the color – each one could be a work of art. Just take a look at the beautiful carpet images below. Now, I may not understand everything that goes into the creation of the carpeting, but I certainly appreciate the beauty of the outcome.
Websites are similar.  You want your website to reflect your business' personality – we understand the process needed to make that happen so that you and your visitors can appreciate the outcome.
Be a reflection of your style
Is your business – formal? quirky? informational?
Provide an easy visit
Your site must be easy to use and navigate for a positive user experience
Provide an easy visit
Your site must be easy to use and navigate for a positive user experience
Answer your visitors questions
Walk in your visitors shoes – what questions will they ask when on your site? 
She's a wizard!
DeAnne is a wizard when it comes to mastering the world of chaos and social media frenzy. Design and marketing strategies are her forte. I have sought DeAnne's council on past sensitive Human Resource issues and she offered confidential guidance. She's an ace; an all-around executive-level professional.
– Christine Flohr, –Executive Director, Visit Wabash County
The Website Design Process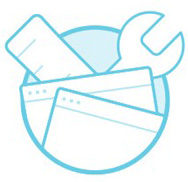 LEARN
We take the time to learn about your brand, your products, your team, your clients, your story and your goals.  Do you sell online and need an e-commerce site? Ticketing? Blogs? 
It's a great process because we learn about each other and you get to think deeply about your current marketing strategy.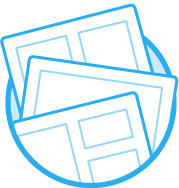 The campaign is customized to meet your goals and optimizes the website experience for your visitor.
We meet with you and go over the action plan in detail and with a projected time line.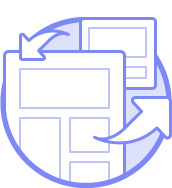 From concept to design – this is where the site takes shape and depending on your marketing goals, those marketing acronyms start to kick in … CTA, PPC, SEO, SMM, and blogs.
Translation: Call to Action, Pay Per Click advertising, Search Engine Optimization, Social Media Marketing. 🙂
Look No Further. Get Started Today
Problem Solver
Give DeAnne a problem to solve and she will not only fix it she will make it better. I worked with DeAnne for a number of years and watched her get the specialty programs at our agency up and running full speed. The program maintenance and keeping up with current social media trends made her invaluable. Her creative personality and out of the box thinking makes her a natural for marketing.
I would recommend DeAnne for any company interested in growing their potential and as a bonus they get to cap the positive energy she brings to the workplace.
– Karen Huntington, Commercial Service Specialist, Hylant, Fort Wayne